Olympia Tax Service is a full service tax and accounting practice in Olympia, Washington, specializing in tax planning for small businesses, medical professionals, and independent contractors.
Olympia Tax Service's founder Jim Gerner is an Enrolled Agent that is authorized to represent you before the IRS. Since 2013, Jim has been leveraging his knowledge of local, state, and federal tax code to help you and your business save money, plan for the future, and erase your tax anxiety.
Olympia Tax Service can help with the full spectrum of financial and tax issues: Personal and Business Tax Returns, Bookkeeping, Payroll, State Filings, and IRS Representation. As a Certified Tax Coach (CTC), Jim's passion is in tax planning for small businesses, independent contractors and the self-employed.
Insightful and reliable tax planning keeps money in your pocket. Jim Gerner EA goes beyond finding the ordinary deductions and helps find solutions for your individual tax situation.
Tech-Forward Accounting
Olympia Tax Services is a tech-forward firm that uses the best tools for the job. Jim uses these tools to give his clients timely and accurate results on their business tax returns.
Xero
Accurate bookkeeping is essential to Tax Planning, and Xero is the premier bookkeeping tool for online accountants. Xero was built from the ground up for the internet age. Whether you just need assistance with setup or want a team of bookkeepers to keep your accounting up to date, Olympia Tax Service and Xero can help.
Read about why Jim prefers Xero »
Bookstime
A cutting edge digital team of bookkeepers offers affordable, accurate and timely bookkeeping. Working in partnership with Bookstime for bookkeeping saves you time and gives Jim the clarity into your books to understand your business, finding even more ways for you to save. 
Gusto
Gusto is the industry standard for online payroll. With an intuitive online interface, Gusto makes it easy for you to manage your payroll independently and accurately. It simplifies payments to all state agencies, giving you a one stop shop to pay and file your state and federal employment taxes. Additionally Gusto gives an interface for your employees to track hours, reimbursements and navigate the onboarding process.
Relay
RelayFi.com is an online bank built from the ground up with small businesses and small business bookkeeping in mind. It's a fee-free bank that integrates seamlessly with Xero and other accounting platforms. Its bank feeds descriptions are more detailed than traditional banks, allowing for much easier bookkeeping. You can open numerous accounts without restriction and issue debit cards to employees with spend limits right from your dashboard.
Our Team
Jim Gerner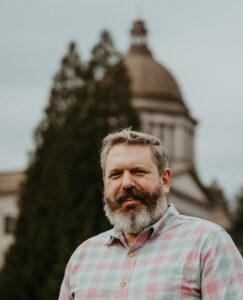 Jim Gerner EA grew up working in his family's natural foods store in Berkeley, CA. He graduated from reviewing register receipts as a middle schooler to helping run a complicated Point of Sales software system during summers home from college.
In 2013 Jim started offering seasonal tax prep as Jim's Tax Service. He soon expanded into a full-time business, and is now OLY TAX LLC, DBA Olympia Tax Service. Jim is both an Enrolled Agent, authorized to represent you before the IRS, and a Certified Tax Coach.
Kayleigh Richards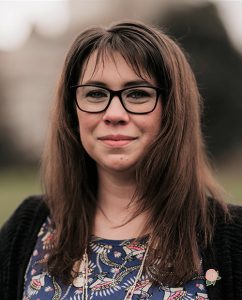 Kayleigh joined Olympia Tax Service at the end of 2020 and is entering her seventh year of preparing taxes. Kayleigh grew up in South Florida and moved to Washington in 2009. Kayleigh has a great attention to detail and focuses primarily on personal tax returns.
When she's not crunching the numbers, Kayleigh enjoys making memories with her children and family by exploring Washington's State parks, camping, baking and gardening.
Amber Kennedy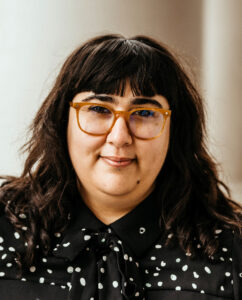 Amber joined the Olympia Tax Service team as a tax assistant in January 2022. She is currently working on finishing her Associate in Accounting degree at South Puget Sound Community College. A lifelong Olympia resident, Amber enjoys hiking, working on arts and crafts projects, and studying herbalism in her free time.